A remarkable way to enhance the aesthetic and look of your bathroom is to remodel. From personal choice to the need to design a space that responds to your needs, customisation inspires Australian bathrooms. Whether you have had enough of your old toilet or ready to replace your leaky faucet, there is a variety of trendy designs to kick-start your bathroom revamp.
Smart Bathroom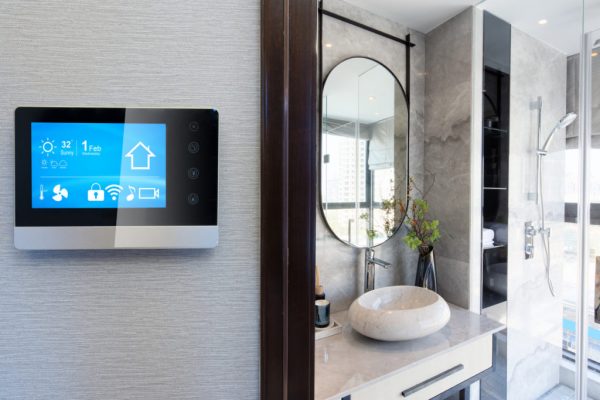 High-tech toilets are gaining popularity with Australians adopting the smart tech to make life easy. Smart toilets increase convenience, such as automatically flipping the lid and flushing the bowl for you. Compared to conventional models, smart toilets come with a hygiene element by eliminating the need for toilet paper and replacing it with water spray for each toilet visit.
The automatic function of these toilets decreases the need to touch buttons and lids, reducing germs' transmission. Go for a smart toilet that incorporates the features for your bathroom needs and comfort.
Industrial Styled Vanities and Sinks

With the wooden accents, metal finish, and unique tiles, it is clear that industrial vanity is a 2020 trendsetter. Its sleek and contemporary style complements the current edgy, yet class remodelling bathroom trend.
For a modern look, ensure you match industrial-styled sinks with fun tile patterns, matte grey fixtures, brass or gold accents, and pops of colors. For small apartments to big homes, urbanise your bathroom space with industrial vanities.
Tile Shapes and Patterns

Due to the versatile and functional nature of tiles, they remain a prime choice in bathroom remodelling. Technology enables manufacturers to create distinctive designs from basic styles.
Choose modern and improved chevron, diamond, and arabesque patterns in new textures and colors. Enhance your bathroom backsplashes with the modern, eye-catching shapes to create bold accents.
Integrated Lighting

Today, homeowners opt for different lighting styles to create unique aesthetic and visual effects in their bathrooms. The Led Strip is a common 2020-bathroom trend to give a subtle yet bright look. The strips come in different colors, but the yellow led strip light is the most preferred in a bathroom to light the space in the dark.
For an enchanting look, go for pendant lighting, a great choice of interior design in your bathroom. Illuminate your floor with under cabinet lighting to create a luxurious look and increase visibility when walking in the dark.
Trendy Taps

With fixtures and chrome taps remaining a top choice for many Australians, materials such as brushed nickel continue to increase in popularity. The finishes are divine and complement other bathroom accessories. Explore a variety of tap styles, textures, and finishes from linear, diamond, and gold finishes to add detail to your bathroom.
Achieve a modern Australian bathroom design by thinking outside the box and integrating different accessories, colors, textures, and patterns. Create a focal point in your bathroom by using alternative tiles design or replacing your shower with a deep soaking tub. Give your bathroom its personality through a pop of color and design that stands the test of time.